We are incredibly excited to be able to offer you a unique opportunity to sail on the Beneteau Figaro 3, Hive Energy, and become a part of the campaign to support British single-handed sailor Will Harris in the 2019 Figaro season. As one of the first 50 Figaro 3's released, Will Harris will join the French dominated single-handed offshore racing circuit, the Championship du France Elite.
SUPPORT WILL AND GET ON THE WATER!
This is an amazing chance to sail on one of the first new Figaro 3 yachts with one of the best British talents in solo offshore racing. The arrival of the Figaro 3 has been highly anticipated in sailing circles and it has recently been awarded Sailing Worlds "Boat of the Year" for 2019 with judges praising its sailing on all points of sail.
If you've always dreamed of taking part in a short handed, offshore race, this will be the experience of a lifetime… Fast, powerful and a truly awesome racing machine, you are bound to have an exhilarating time on the water putting the boat through its paces and seeing what it can do. There are currently no other opportunities to sail on the Figaro 3!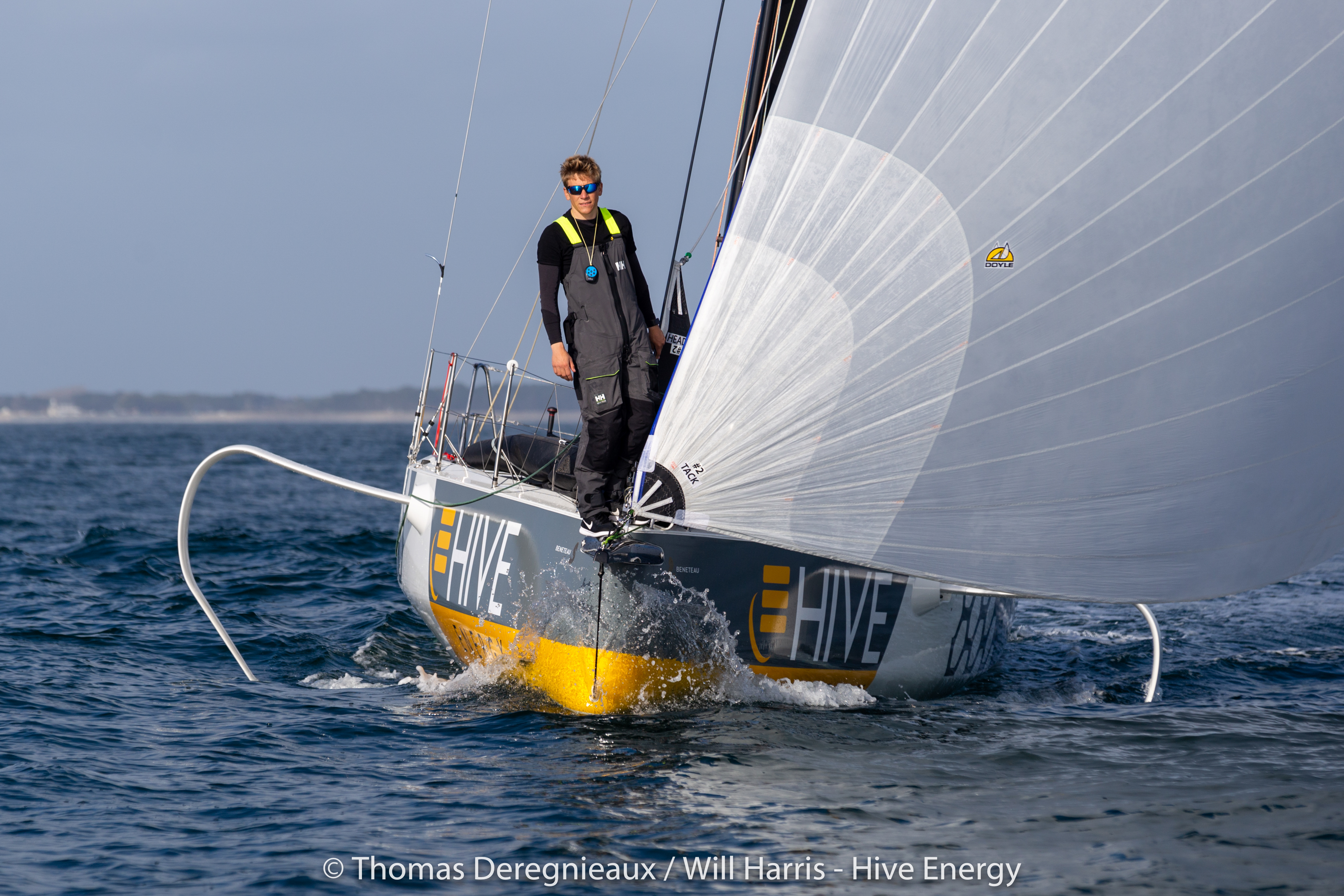 SPONSORSHIP PACKAGE 1 – £500 (EXCL VAT)
For £500 you will be taken out sailing on the Figaro 3 with Will and have your name placed on the stern of the boat as he takes part in his campaign this season. You will also receive access to exclusive campaign updates.
The perfect package for individuals who want to get involved or even as a fantastic once-in-a-lifetime gift for the sailing enthusiast in your family!
SPONSORSHIP PACKAGE 2 – £5000 (EXCL VAT)
For £5000, yourself and 5 others will be taken out by Will for a fantastic day on the Figaro 3, where he will tell you all about his 2019 race campaign.
Your company logo can be placed either in the boat honeycombs or on the sails and you will be provided with royalty free images to use for your own promotion and marketing. You will also be given the chance to work with the team across your social media channels, giving you the association with a professional race campaign and world famous race. You will also have access to exclusive campaign updates.
This package is perfect for businesses and would make a great client/employee day out!
THE BOAT
The Figaro 3 is the first production foiling one-design monohull. Resulting from a collaboration between group Beneteau's best experts and the Van Peteghem Lauriot-Prévost (VPLP) office, the architects of the two last boats to win the Vendée Globe, this boat is fast, powerful and very exciting to sail.
The Figaro circuit, including the well-known "Solitaire URGO le Figaro", is renowned for being incredibly difficult. It unites the best offshore racing sailors, who compete in ten races a year.
CONTACT US NOW TO SUPPORT WILL HARRIS AND EXPERIENCE SAILING ON A FIGARO 3